SERVICING THE SOUTH SHORE
Professional Lawn Maintenance & Fertilization Programs
We are proud to say that we're now in our 36th season of providing professional service & results, and feel confident that you'll be pleased with Steve's Lawn Care & Son's. As your #1 choice in lawn care  we are committed to the belief that experience, hard work and competitive pricing will satisfy all your needs and exceed your expectations. We hope to hear from you and that you give us the opportunity to prove ourselves by providing the very best work and customer service.
Our fertilization program is top notch! We use golf course materials in your yard.
With over 35 years of experience, Steve's Lawn Care has undertaken lawn renovation projects of all sizes. 
Aerating the lawn improves fertilizer uptake, water percolation, and other such benefits.
Tick and Mosquito Control
Your leading lawncare company specializing in tick control, and mosquito control, Steve's Lawncare has all the tools needed to get your bug problem under control.
We provide mulch work as well as mulch deliveries. We received fresh bark mulch from Maine. Choose from 3 different colors: hemlock, black or dark pine.
Please call us today so we can come out and professionally diagnose the safest most effective way to control your weeds.
Pruning helps to improve the overall health and appearance of trees and shrubs in your yard.  Call Steve's Lawn Care & Sons for all your pruning needs.
Trimming can improve the look and the health of a plant that is overgrown. Call Steve's Lawn Care & Sons for all your trimming needs.
Before
After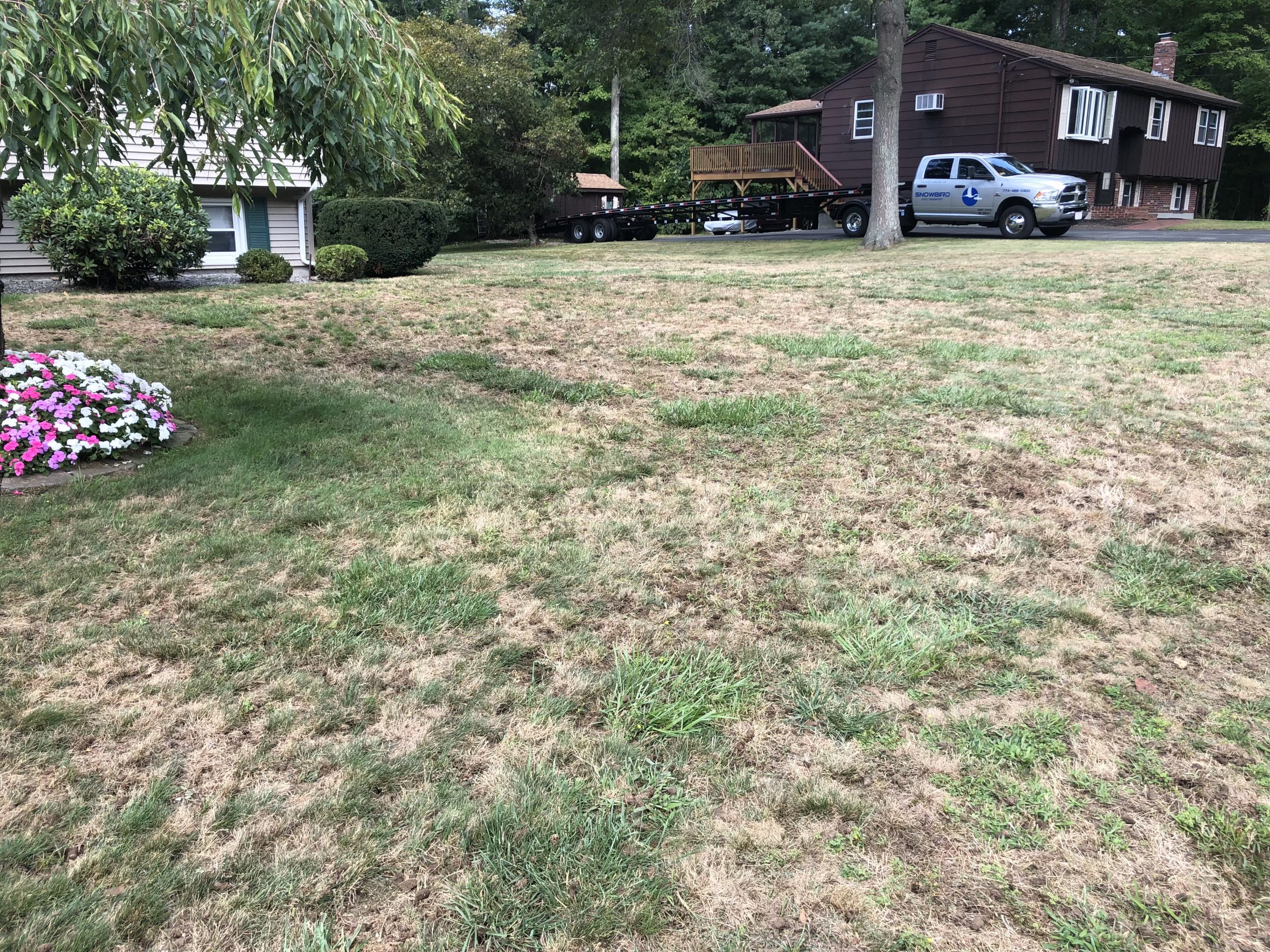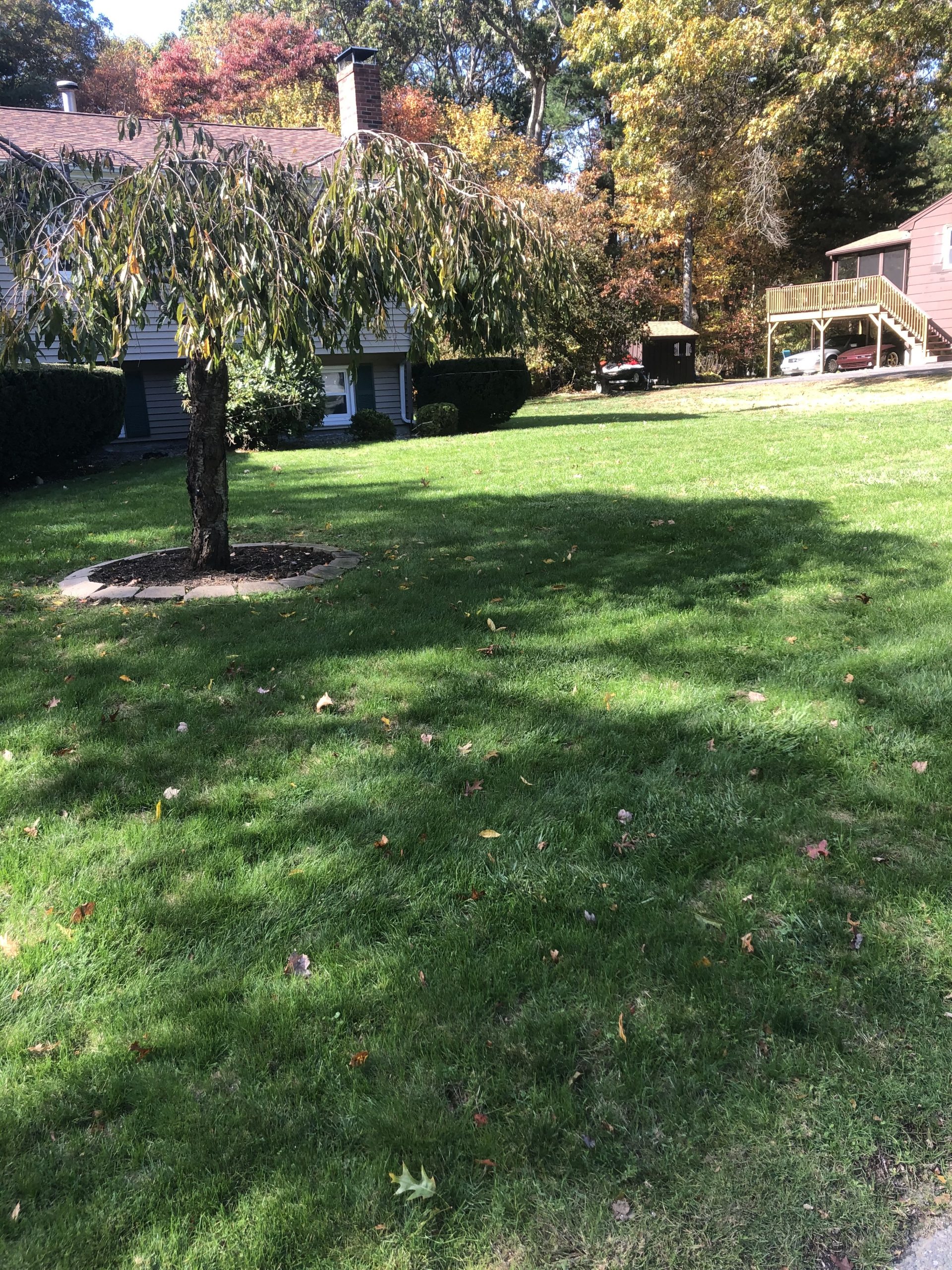 I started Steve's Lawn Care in 1986 with the sincere intent of offering a personalized fertilization based company and providing other professional services to meet the demands of the market. Thirty two years later that same mission is still my daily goal. In fact, we were nationally recognized as the best in the state at what we do. Since 2015 my sons Steve and Alex are actively involved  in the business with me as well.  Expect to see them on your lawn. We are still keeping it personal and include that special family touch.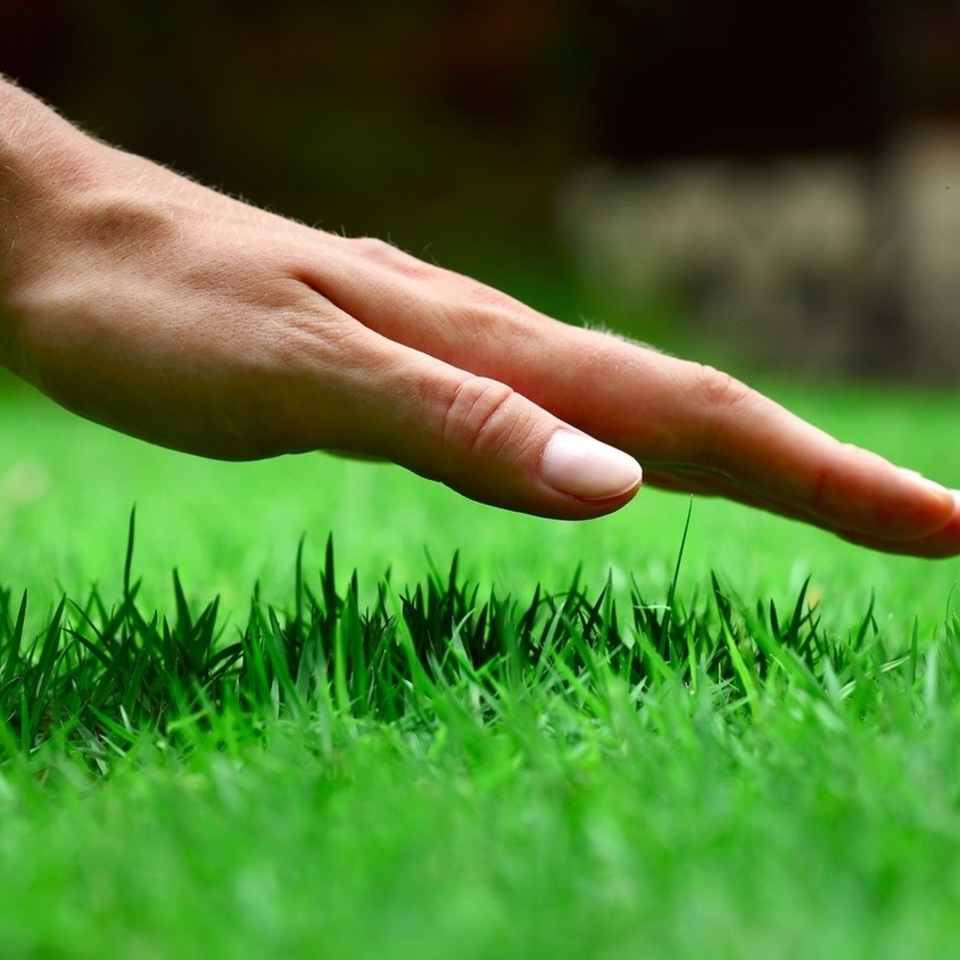 We Will Match Or Beat Competitive Pricing!
Lawn Fertilization Program (Greenest, Thickest Lawn On The Street) – Spring Dethatching – Lawn Aeration – Tree & Shrub Deeproot Feedings – Lawn Mowing (Limited Space Available) – Over Seeding, Slice Seeding – Pruning & Trimming of Plants/Shrubs – Tick Control (Works Great!) – Caterpillar Spraying (up to 50′ in height) – Mulch Work/Mulch Deliveries
Monday – Saturday: 9:00am – 6:00pm
Sunday: Closed